Visa Information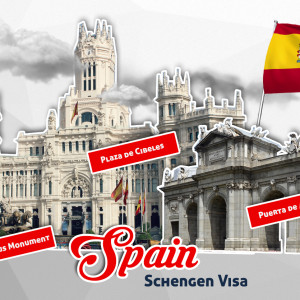 All persons entering Spain through land, sea or air need to present at least one document to the border police. What document(s) you will need to carry with you when you travel to Spain, all depends on your nationality.
If you are a traveller from one of the EU/EAA countries, all you need to carry with you is a valid personal identity card or passport.
However, if you are a non-EU/EEA traveller you will need to present several documents to the border police when you show up at the Spanish port of entry. These documents are as follows:
-- A valid passport or travel document. Valid for at least three more months beyond your planned date of exit from Schengen, and issued within the last 10 years.
-- A visa – if you are subject to the Spanish visa regime.
-- Proof of accommodation – A document that shows where you will be staying during your time in Spain.
-- A return or round-trip ticket – Or proof of onward travel, if you do not plan to return to your home country upon the end of your stay in Spain.
-- Documents proving your purpose of entry
More information: https://www.schengenvisainfo.com/spain-visa/
Letters of Invitation
PEEE will provide letters of invitation upon request to registrants only in the following circumstances:
1. Registration is paid in full. Non-member registrants must pay via wire transfer.
2. Registrants must use an email address affiliated with an institute of higher education or a recognized organization related to international higher education.