Submission Methods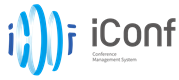 Please log in the iconf. Submission System; ( .pdf only) to submit your full paper or abstract.
For any inquiry about the conference, please feel free to contact us at: peee.org@academic.net.
Template download:
Full Paper Template.doc & Abstract-Template.doc
Submission requirements
Authors should submit a paper in English, carefully checked for correct grammar and spelling, addressing one or several of the conference areas or topics. Each paper should clearly indicate the nature of its technical/scientific contribution, and the problems, domains or environments to which it is applicable. Only original papers should be submitted. Authors are advised to follow ethical norms regarding plagiarism and self-plagiarism thoroughly before submitting and must make sure that their submissions do not substantially overlap work which has been published elsewhere or simultaneously submitted to a journal or another conference with proceedings. Papers that contain any form of plagiarism will be rejected without reviews.
Authors can submit their work in the form of a Regular Paper, representing completed and validated research, or as a Position Paper, portraying a short report of work in progress or an arguable opinion about an issue discussing ideas, facts, situations, methods, procedures or results of scientific research focused on one of the conference topic areas.
Each paper should have no less than 4 pages normally, including all figures, tables, and references.
One regular registration is within FIVE Pages. Extra pages will be charged.
Reviewing Process
All manuscripts will be subjected to blind peer-reviewing and are expected to meet the scientific criteria of novelty and academic excellence.
The corresponding author is responsible for ensuring that the article's publication has been approved by all other co-authors and takes responsibility for the paper during submission and peer review.
Review comments will be communicated to you and you may require to do necessary revisions and send revised paper on or before prescribed day.
Plagiarism Policy
The content of any submissions should be original and must not be submitted simultaneously for consideration towards publication in any other conference or journal. Reuse of material previously published by the authors is possible under the conditions that the authors fully disclose (cite) the reference and clearly highlight the innovative contribution of the PEEE 2020 submission and the significance of this contribution.
Important Dates


| | | | |
| --- | --- | --- | --- |
| Submission Deadline: | October 25th, 2021   | Notification Due: | November 05th, 2021   |
| Registration Deadline: | November 15th, 2021 | Camera Ready Date: | November 15th, 2021 |